Company Intro
Mission Asia & Partners is the industry focused executive search firm, invested and founded by Industry Funds who has long term commitments for Service Headhunting industry.
At Mission Asia & Partners, we are guided by one overriding principle – effectively finding those 20% of the candidates in the market, who are having real impacts to different businesses. Today that means navigating the candidate in the tight market to find the people who will help your company start, grow and succeed!
As a recruitment business, we have dedicated teams delivering solutions to industries including Foods Ingredients,Nutritionals,Industrial,Healthcare,Luxury, Retail & FMCG etc. Our search consultants are backed up by research capabilities, technological support, and experts in important areas such as identification, assessment and influence skills.
Because of the specialty in these areas, we're able to:
l Assure you of access to the best available candidates in your niche market,
by utilizing traditional and new media channels.
l Brand, market and sell your company in the right way to the passive talents
in the market.
l Closer cooperation with you in addressing the concerns, delivering offers
and ensure the smooth on-boarding process.
We hope, by close partnering with you, all the approaches will help you
deliver your business objectives and exceed your expectations!
News Center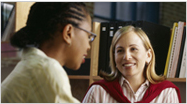 As the global economy is developing at different paces,geographic diversity will play a major role in the way companies discover new sources of talent.