Industrial
FloW CONTROLS & CLEAN ENERGY
• Flow Controls (valve, pump, sealing elements, meter, bearing, motor/compressors, status monitoring equipment, lubrication systems)
• Mechanical Equipments
PRODUCT APPLICATIONS
• Oil & Gas Drilling and Production, Gas Pipelines
• Petrochemicals, Chemicals, Coal-chemicals, Silicons, Refinery, Fertilizer,Alkali
• Power(Fossile power, Nuclear power, and Hydro power)
• Steel, Pulp&Paper,Water Treatment, Civil Utilities,etc.
Processing and capital equipments
•Liquid Products Process Equipments (water-treatment, pre-treatment, bottle supplying, filling equipments, conveying systems, downstream packaging systems)
•Foods Bakery/Roasting Products Process Equipments
PRODUCT APPLICATIONS
• Process Industry(Foods & Beverages, Dairy, Foods Processing)
• Bakery, Cookies, Biscuits, Coffee roasting,etc
• Industrial Areas.
VEHICLE ENGINEERING
•Passenger and Commercial Vehicles
•Vehicle Components(Mechanical, Electric, Electronics, Interiors)
•Vehicle System Integrators
•Vehicle Industry Services
PRODUCT APPLICATIONS
•Passenger Vehicles
•Commercial Vehicles
•New Energy Vehicles
job categories
COMMERCIAL FUNCTIONS mainly
• Sales(National Sals Director, China Sales Manager, Regional Sales Manager, Sales Engineer)
• Project Manager
• Product Leader,Product Specialist
• Technical Support,Application Engineer
• Service Manager, Service Engineer
regions served
• Tier one cities(mainly Shanghai ,Beijing, and Guangzhou)
• Emerging areas(Liaoning, Shandong, Shanxi, Northwest China, Southwest China)
News Center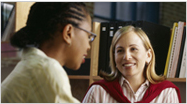 As the global economy is developing at different paces,geographic diversity will play a major role in the way companies discover new sources of talent.