Mission Statement
- Mission: Mission represents the tasks we take - On one hand, we provide customized talents services to our clients to help their company grow and business expansion,meanwhile we're also act in the progressive way in promoting the career development of talents. Also as a the social citizen, we have great passion in developing solutions in developing both organization and personnel sustained growth plans-this is our social mission.
- Partners: We act as the best bridge in connecting companies and candidates, and more important than this, we're partners of both sides, by closing partnership, we will achieve the win-win strategy.
News Center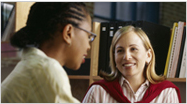 As the global economy is developing at different paces,geographic diversity will play a major role in the way companies discover new sources of talent.