Methodology
We're operating under simple but effective principles and several methodologies, where we could get our important talents resources and clients connected.
Industry Research
Different industries in China are developing at rhythms with their own paces, our research team and consultants have focused eyes on the development in areas including Industrial, Foods,Ingredients, Healthcare, Construction & Property Sectors.
The research includes the historical records, the latest developments and the forecasting of these selected industries, by closing observing the developments, we're not only providing recommendations to our clients on the correct choices, but also prospects to different candidates in their career advancements.
Market Analysis
The market elements contain:
wGlobal economic climates and local characteristics
wPolicy background and its effects
wExisting market players and businesses
wFuture growing potential business opportunities
wDifferent industries base in different locations
wTalents geographic coverage
w…
By consistently studying such thesis in the changing environments, we're equipped with knowledge as required to consult different companies for the talents choices and employment directions, to offer candidates for regular and unique career path development.
Position Understanding & Function Evolvement
Both our research and consulting team have large quantity telephone calls and screening rate, together with well refined techniques, our understanding of the key responsibilities and position requirements are based on the real voices from the market, this will allow us to have deep knowledge prepared when talking to clients and candidates in the market.
A lot of attention will also be paid to the function development and evolvement when we're catching the market development, the function of certain department or positions needs to have a certain degree of flexibility in facing the changes and challenges.
Company Organization Structure Research & Development
There're three types of different organization structures, who're:
wThe LEADING structure which is advancing the momentum, market development trends, and represent a high level of suitability and sustainability.
wThe GENERAL structure which accounts for today's majority of organization structures in the market - responsive to common challenges and can sustain the operational development of the companies and businesses.
wThe BACKWARDS structure still exists in certain organizations - it may accommodate certain industry development pace but is not in a situation where the structure can support the business rapid growth.
Our knowledge and good case studies will allow us to provide support and guidance to companies who're in GENERAL/BACKWARDS stage, we will encourage the companies to develop this to gain big success through internal adjustment.
News Center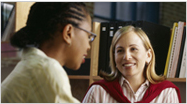 As the global economy is developing at different paces,geographic diversity will play a major role in the way companies discover new sources of talent.