Achievement
We thrive for individual achievements,business achivements and social achievements:
-Individual achievement: include personal advancement,professional progress and financial achievement.
-Business achievement: company level achivement, includes business growth, industry influence,market share,etc.
-Social achivement: the achievement we wish to make, to share our knowledge with communities, university graduates and professional people. Meanwhile, we insist on our Corporate Social Responsibility(CSR) policy, to make wider contribution to people in need.
News Center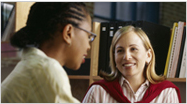 As the global economy is developing at different paces,geographic diversity will play a major role in the way companies discover new sources of talent.