Attitude
On working level, "attitude"means professionlism,dedication and focus:
-Professionalism: the professionalism is the first and most important one of our four credos. The credo require us to act professionlly in each step our the recruitment process: client communinication, candidates search & selection, interview and offer processes.
-Dedication: our three parties all need dedication:
Clients' companies need commitment on recruitment and developing talents, candidates need commitment in the process and contribute to employers.
For us,the dedication means we need to put huge efforts and energy in delivering the promises and achieve the mutual understanding and mutual respect of different parties.
-Focus: our consultants and search team are recruited and trained to be the recruitment experts in specialized areas, which gives us the credibility to our clients and candidates that we know what is what,who is who, where we are and how to achieve.
On individual level,"atttude" means duty and hard work:
-Duty: individual duties we identify and insist will provide us with the right principles that guide our life nd work;
-Hard work: hard work,hard work, we achieve the excellence by hard work, and hard work will make our life easier and more meaningful.
News Center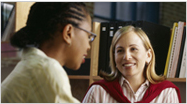 As the global economy is developing at different paces,geographic diversity will play a major role in the way companies discover new sources of talent.